Sydney Gay & Lesbian Mardi Gras 2016
The 38th annual Sydney Gay & Lesbian Mardi Gras parade went off in spectacular fashion! Feathers, glitter and stiletto's galore! The theme of the 2016 parade was "Momentum – Stand Up and Be Counted".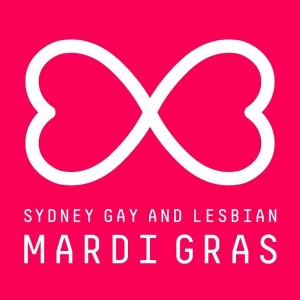 The Sydney weather gods were kind enough to dazzle us with a gorgeous day to celebrate the fabulous Mardi Gras parade.
Thousands lined the parade route through the streets of Sydney, while the floats started assembling at Hyde Park. The atmosphere was buzzing as last minute adjustments were being made to floats, choreography run throughs and last minute costume changes filled the starting point of the parade.
More than 12,500 LGTBQi members of the community participated in the parade, dancing and rocking down Oxford Street to some of our favourite tunes. Around 175 floats were registered for the parade, and revellers were lining up from 6am to secure the best vantage points to watch from.
Up to 300,000 party goers celebrated the night away in style that only the Mardi Gras can produce.
2016 Sydney Gay & Lesbian Mardi Gras – Prime Minister Malcolm Turnball and Opposition Leader Bill Shorten make appearances.
Politically wise, this year's Mardi Gras was an emotionally charged one with both the major Australian political parties making an appearance.
Prime Minister Malcolm Turnball became the first sitting Prime Minister to attend Sydney's Gay & Lesbian Mardi Gras. Though Mr Turnball didn't march in the parade, he was seen posing for selfies with the crowd.
"I think it's a wonderful event in the life of Sydney, and I'm delighted to be here," Prime Minister Turnball said.
Also attending at the parade, was the Leader of the Opposition, Bill Shorten. Mr Shorten made history as the first leader of a major political party to actually participate in the parade. Marching alongside in the float with Mr Shorten, was Deputy Leader Tanya Plibersek.
At a press conference before the parade, Mr Shorten urged on Prime Minister Malcolm Turnball to allow a conscience vote on marriage equality for Australia.
"We don't need to wait until a federal election to have marriage equality," Mr Shorten said, "We can have a conscience vote in the next sitting week of parliament."
"People should be treated equally in this country and free of discrimination," he said.
Mr Shorten then went on to promise that if elected, the Labor government will introduce marriage equality for all Australians within 100 days of being in office.
Other high profile peeps at the parade were Olympic superstar Ian Thorpe, Eurovision Song Contest Winner Conchita Wurst, drag queen Courtney Act and actress Miranda Tapsell.
This year's parade was simply AH-MAY-ZING and we are already eagerly anticipating what awaits us for the 2017 Sydney Gay & Lesbian Mardi Gras!