Get excited everyone! Diversity Expos is just around the corner! We are so happy to announce we have been featured in the one of Melbourne's leading news blogs, 10 times!

"Diversity Expo Melbourne is a 2 day event being held from 16th April to the 17th April 2016 at the Melbourne Convention and Exhibition Centre in Melbourne, Australia. This event showcases products like Wedding planning, ceremony & vows, reception, fashion & attire, music & songs, photo & video, wedding cakes, flower & decor & much more etc. in the Wedding & Bridal industry." – 10 times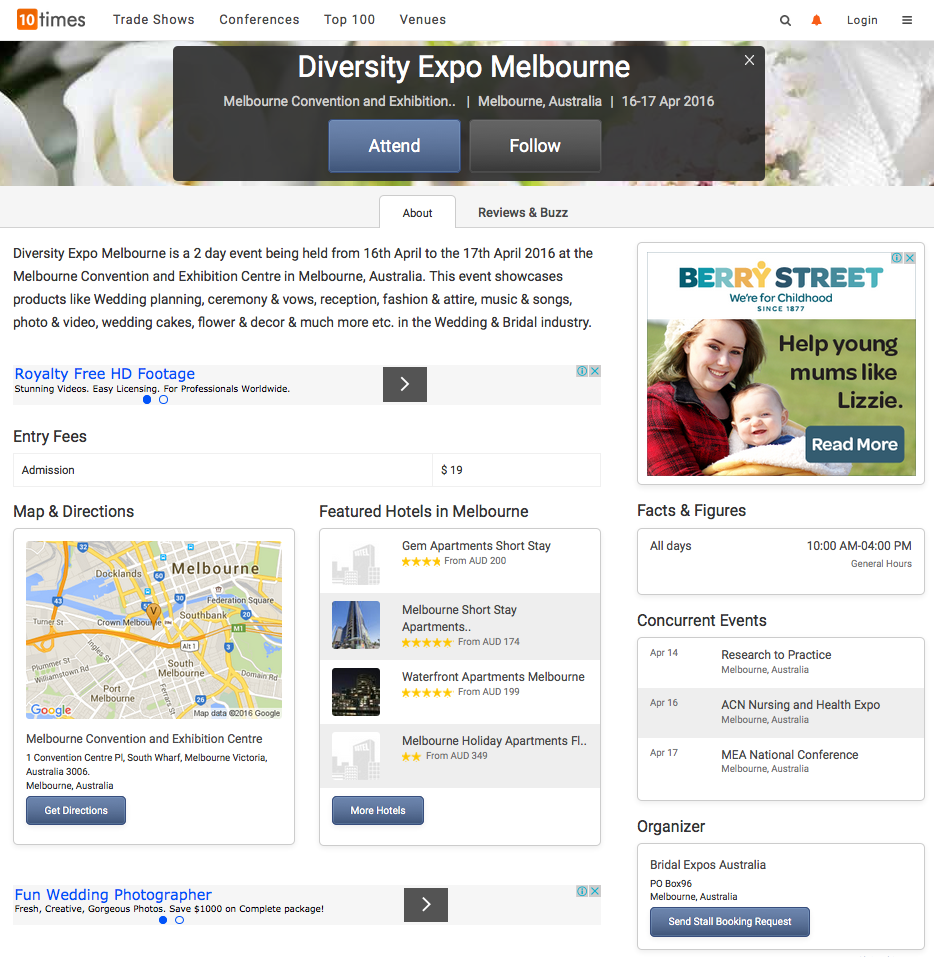 If you haven't already, secure your tickets here.