Not too long now until our doors open at the MCEC for one of Melbourne's much anticipated expo to hit town! Diversity Expos! We truly are proud to announce that we have been featured in a leading media channel online, Out in Perth!
"Melbourne will be the host of Australia's first LGBTIQ Wedding Expo despite same-sex marriage being prohibited by the Marriage Act.'Diversity Expo' will be hosted by Bridal Expos Australia and Inspired Expos, offering a queer selection of wedding paraphernalia and services." – Out in Perth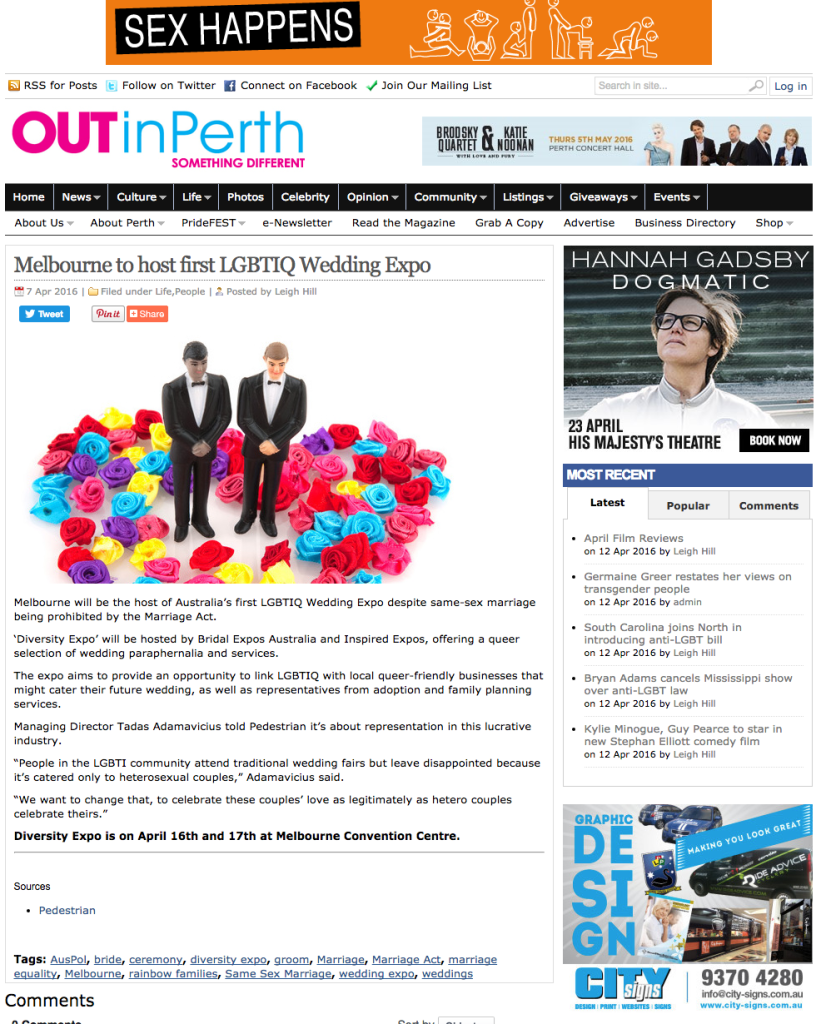 If you haven't already, secure your tickets here!