While the issue of marriage equality simmers away, one of Victoria's biggest bridal exhibition companies is taking a stand. – The Weekly Review
We are so excited for Diversity Expos! Hitting Melbourne this Saturday 16th and Sunday 17th, being held at the MCEC and featuring Melbourne's leading exhibitors who are in support of the LGBTQi community!
We are so pleased to announce that we have been featured in a leading media outlet, The Weekly Review.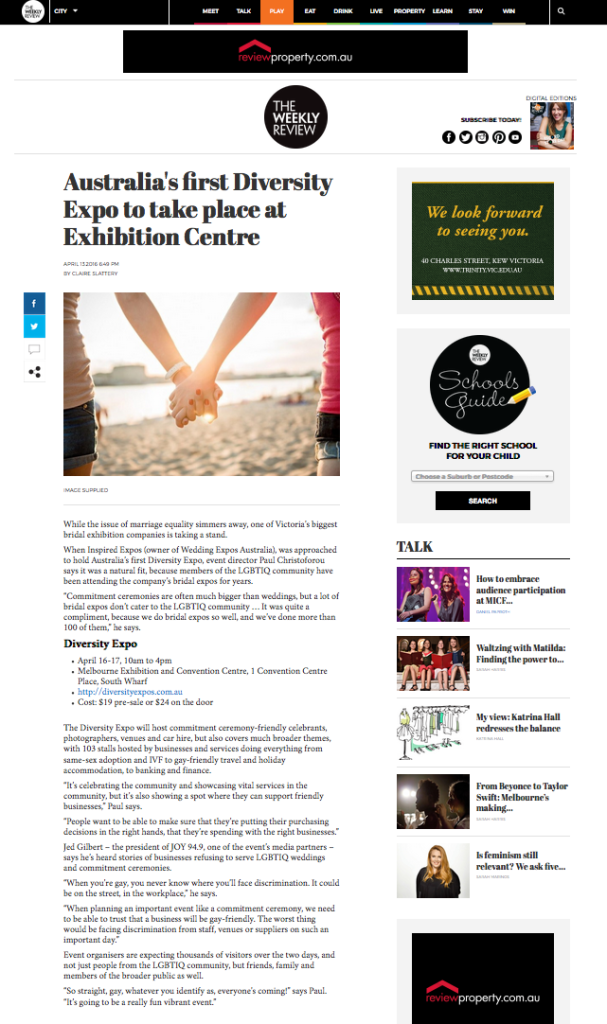 Diversity Expos is fast approaching, so if you haven't secured your ticket, be sure to do so now!