Pedestrian – Diversity Expos Feature
Diversity Expos is creeping up on us faster than the speed of light! Here at the Diversity headquarters we are working very hard behind the scenes to get all the moving parts for this much anticipated expo going!
We are so proud to announce that Diversity Expos has been featured within the popular Pedestrian website!

"Raise your rainbow flags in the air like you just don't care, 'cos Australia's LGBTI community is getting its first wedding expo.
Australia's leading expo company, Inspired Expos, has teamed up with Victoria's biggest bridal expo company, Bridal Expos Australia, to take a stand against the community's lack of representation within the multi-million dollar wedding industry (obviously severely lacking, least of all 'cos the government won't pull its head out of its ass to legalise same-sex marriage) by hosting the first-ever Diversity Expo." – Pedestrian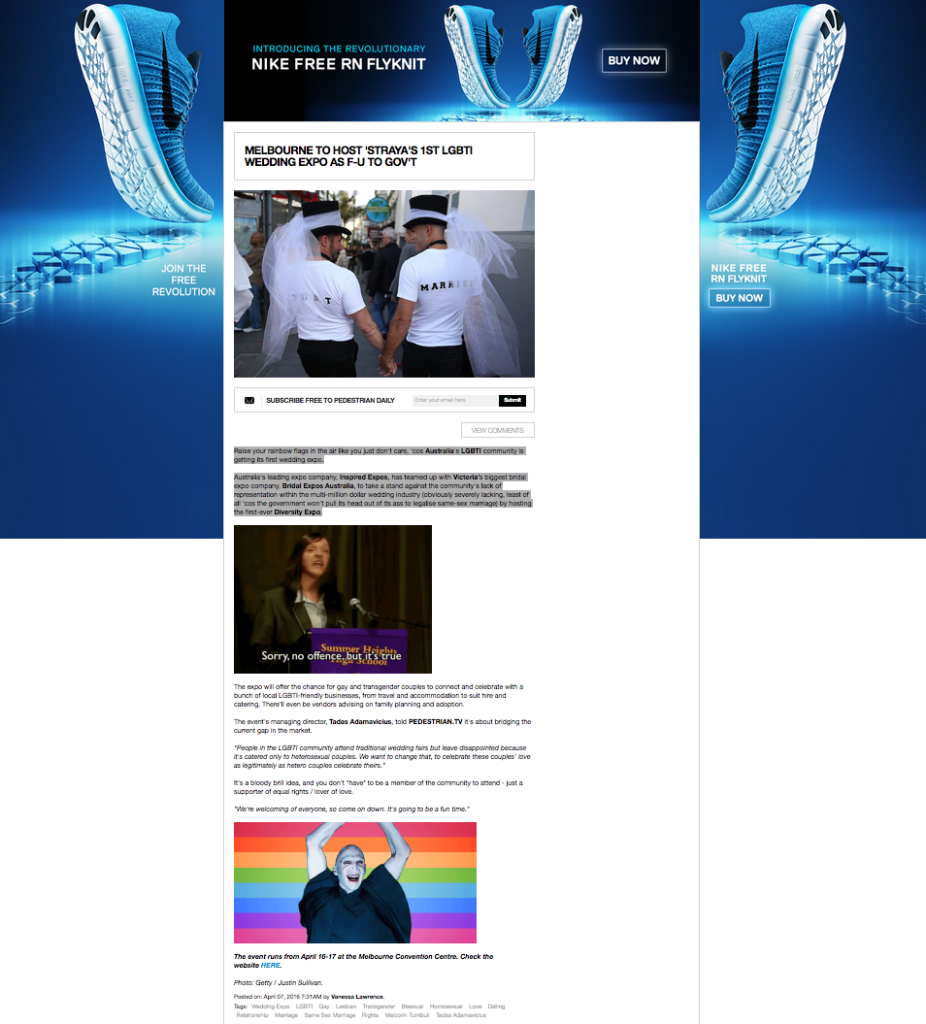 If you haven't already, secure your tickets here!