Support Marriage Equality – Petition to Australia's new PM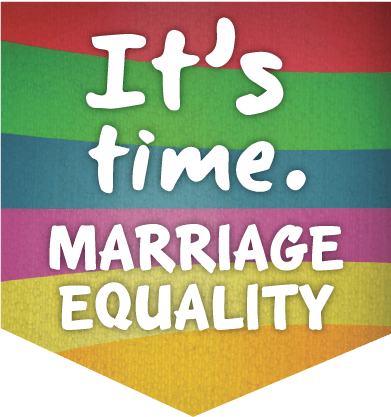 Send you signature to the new Australian Prime Minister, Malcolm Turnball that the time has come for Australia to catch up to the rest of the world and support marriage equality.
Dear Malcolm Turnbull,
In 2013 you said:
"People of the same sex can get married in Auckland and Wellington, Toronto and Ottawa and Vancouver, in New York and Los Angeles, Baltimore and Cape Town, but not Australia… It does start to look as if we're the ones out of step. If a free vote is allowed, I will certainly vote in favour of a marriage equality bill."
But now you're supporting Tony Abbott's policy to not allow a free vote. You are delaying marriage equality — for possibly years — when you could make this happen tomorrow.
There is a cross-party bill in the Parliament right now. All you need to do is walk down the corridor and vote. Please have the courage of your convictions and support the marriage equality bill today.
It's time for marriage equality. You know it — and we know it.
Signed,
x_____________________
You can sign your support for marriage equality at http://www.tellturnbullitstime.org.au/.