same same – The Inaugural Diversity Expo
The inaugural Diversity Expo is just around the corner and here at the Diversity Expo headquarters there is a sense of excitement looming through the air!
This Melbourne Expo will be held at the Melbourne Convention and Exhibition Centre on the 16th and 17th of April, this two day expo is the first of it's kind and aims to showcase a wide range of exhibitors ranging from banking and finance, housing, sports and fitness, formal wear, adoption and foster care, photography, health.
"Including companies such as Plan My Gay Wedding, Minus 18, Switchboard, Berry Street, Monash IVF and Same Love Greetings. The first 250 guests each day will receive a Diversity Expo showbag full of goodies, and the weekend will also feature lots of giveaways,with pamper packs and lots of other fun stuff on offer." – same same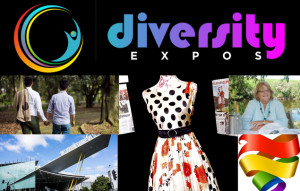 Image Source: same same
Tickets are on sale now for the presale price of $19, and will also be available on the door.